Chat Lines For Sexy Singles
Dial from...
Mobile:
83344

Landline:
0872 100 1122
0872 100 1122: 13p per minute plus your phone company's access charge.
Live callers on the line:
Women: 0
Men: 0
Total: 0
Our top ten tips why we're better than any phone sex line
Unlike a phone sex line, our users are 100% genuine callers from all over the UK. These are real guys and girls chatting and dating 24/7 on the phone.
Phone sex lines use paid operators who in reality don't look anything like their profile pictures. On You've Pulled you get to chat with real people and they are all gorgeous – well mostly.
We're much cheaper than any premium phone sex line – our chat line costs from just 13p per minute and we provide our mobile callers with a voice short code – 83344 which charges you just 25p per minute and there are no expensive 0909 access charges.
On a phone sex line you'll never meet the person you're talking to. On You've Pulled our service is a chat and date line so once you get to know the person you've been talking to on a live 121 then it's quite possible you can arrange a date! We always suggest you meet your date in a public place and do tell a friend where you're going.
Our chat line is more of a dating line. If you can't find someone nice to chat to when you're online then why not set up a personal dating voicemail box. Simply record a greeting and profile message and other users can leave you messages which you can retrieve later.
We're not an adult chat line but we do offer a live 121 chat feature which most of our users use – when you enter a live 121 with another caller you're both consenting adults so what you chat about is up to you (obviously within reason) so things can get pretty steamy quickly. This is hotter than any chat with a paid operator as its real and could lead on to something!
Our chat line is regionalised so when you're chatting to that hot girl that you're getting on well with she may be in the same town as you or even better the girl next door.
On You've Pulled you'll find more than just dirty chat with a sex operator. Why not try hooking up with singles near you on our text dating service or if you're looking for some online love then why not join our dating site for free.
Our chat line is a lot cheaper than a sex chat service but we can give you chat even cheaper if you set up a credit/debit card account. Join now and our prepaid service will let you chat from just 6 pence per minute. Try it now!
Our You've Pulled chat line has been running for a long time and we pride ourselves on the privacy and safety of all our callers which is why our chat lines are fully moderated and we offer UK based customer service should you have any queries.
Time to stop reading our top ten tips on why our chat lines are the best and pick up the phone and start chatting with someone new.
Record your own introduction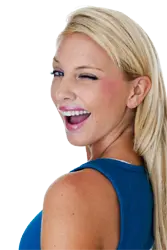 "Martyn said the moment he saw me he knew I was the girl for him"Julie and Martyn
"No matter what response you get, make sure you reply because i found the love of my life with just a wink!"Carl and Catherine
"I messaged Jennie and asked if she would like to chat, surprisingly she said yes! I didn't think I stood a chance after looking at her pics."Jason and Jennie
"With an honest and detailed profile and an open mind your whole life can change in a click on the mouse, as mine has done"Kevin and Sam
"After a wink to Christine on the site we started chatting to each other, a few emails later and we quickly found that we had so much in common"Peter and Christine