Chat, date, flirt and message Belfast singles on your mobile
Belfast is the largest city in Northern Ireland which is how it claims its title of the capital. It was where the RMS Titanic was built, which tragically struck an iceberg and sunk in 1912. There's plenty to see if you're interested in its history including the Titanic Museum and the Titanic Slipways, which now host open-air concerts.
If you'd like to go for a romantic walk, Belfast is home to 3,000 acres of parks including Cave Hill Country Park and the Divis and the Black Mountain where you can take in spectacular views across Northern Ireland. You might even come across some of the filming locations for the popular HBO series Game of Thrones!
Another breath-taking view is the Giant's Causeway. You can take a stroll along the Cliff Path Walk to the Causeway Stones.
If you're both animal lovers, then head to Belfast Zoological Gardens to see the UK's only Goodfellow's Tree Kangaroos amongst a plethora of other animals.
You could grab some delicious street food at St George's Market or visit Belfast Castle where there's an outdoor café so you can sit and enjoy the gorgeous views.
If you're looking for something a little different, visit Bittles Bar - the smallest pub in Belfast!
With 1/3 of the population of Northern Ireland living in Belfast, you're sure to meet some great people on You've Pulled!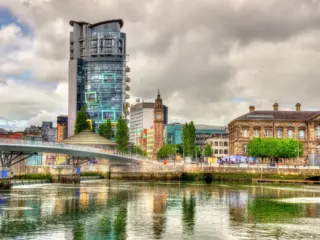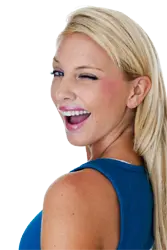 "
Martyn said the moment he saw me he knew I was the girl for him
"
Julie and Martyn
"
No matter what response you get, make sure you reply because i found the love of my life with just a wink!
"
Carl and Catherine
"
I messaged Jennie and asked if she would like to chat, surprisingly she said yes! I didn't think I stood a chance after looking at her pics.
"
Jason and Jennie
"
With an honest and detailed profile and an open mind your whole life can change in a click on the mouse, as mine has done
"
Kevin and Sam
"
After a wink to Christine on the site we started chatting to each other, a few emails later and we quickly found that we had so much in common
"
Peter and Christine