Prepaid Account For Cheaper Phone Chat
Use your credit/debit card to set up a chat line account through our partner
Chat Line bundles
£10.00 for 83 minutes (12p/min)
New caller *BONUS* extra 50 minutes (8p/min)
£20.00 for 166 minutes (12p/min)
£30.00 for 300 minutes (10p/min)
Includes *BONUS* of 50 minutes
How to create an account
Click on the Join now button
You'll be taken to Chat2Date
Enter your mobile number
We'll text you a password
Login and select the chat bundle
Pay with debit/credit card or PayPal
Start chatting by calling our freephone 0800 075 4662 number
Chat and meet with singles now!
You've Pulled is a popular dating platform for chat and date in the UK. We provide easy to use mobile dating and upfront live 121 phone chat for users 24/7 and 365 days a year. Our chat line has been running for a long time now and we have regular users calling into our chat services everyday. If you use our phone chat service a lot then you should set up a prepaid chat account for cheaper phone chat. Sign-up today and start enjoying our chat customers.
If you are lucky enough to arrange a date through any of our services, then meet your date in a public place and always tell a friend where you are going. Be safe, have fun and never give out personal information on our live chat service.
How to phone our chat line
Calling from a UK landline – dial 0872 100 1122 Only 13p per minute plus your phone company's access charge
Calling from a UK mobile – dial 83344 Only 25p per minute, NO EXTRAS!
Call us a lot? – set up a prepaid account now for cheaper chat – Join Now
Record your own introduction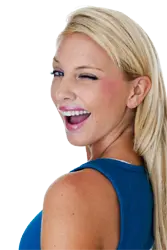 "
Martyn said the moment he saw me he knew I was the girl for him
"
Julie and Martyn
"
No matter what response you get, make sure you reply because i found the love of my life with just a wink!
"
Carl and Catherine
"
I messaged Jennie and asked if she would like to chat, surprisingly she said yes! I didn't think I stood a chance after looking at her pics.
"
Jason and Jennie
"
With an honest and detailed profile and an open mind your whole life can change in a click on the mouse, as mine has done
"
Kevin and Sam
"
After a wink to Christine on the site we started chatting to each other, a few emails later and we quickly found that we had so much in common
"
Peter and Christine