Chat, date, flirt and message Edinburgh singles on your mobile
Scotland's capital promises centuries of history as well as a modern cosmopolitan vibe so whatever you're looking for, you're sure to find it in Edinburgh.
From getting a fascinating insight into Scotland's history at Edinburgh Castle, which is actually built on an extinct volcano, or discover what life was like for the Queen aboard the Royal Yacht Britannia or in The Palace of Holyrood House which is The Queen's official Scottish residence.
Take a brisk walk up to Arthur's Seat for breath taking panoramic views of the city or if history isn't your thing, you could take an afternoon stroll around Edinburgh Zoo and meet the only Koalas in the UK!
There's a huge selection of cafés and restaurants to choose from depending on what takes your fancy as well as vibrant nightlife. Edinburgh is home to more Michelin-starred restaurants than anywhere outside of London, so if you're feeling flush then give one a try and impress your date.
Edinburgh is also the leading festival city in the world, with Edinburgh Festival Fringe (the world's largest arts festival) throughout August, there's likely to be something for every taste.
There are plenty of places and activities to choose from for your first date - you've just got to agree on one first!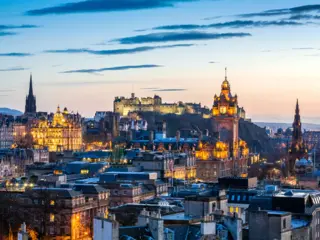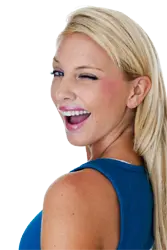 "
Martyn said the moment he saw me he knew I was the girl for him
"
Julie and Martyn
"
No matter what response you get, make sure you reply because i found the love of my life with just a wink!
"
Carl and Catherine
"
I messaged Jennie and asked if she would like to chat, surprisingly she said yes! I didn't think I stood a chance after looking at her pics.
"
Jason and Jennie
"
With an honest and detailed profile and an open mind your whole life can change in a click on the mouse, as mine has done
"
Kevin and Sam
"
After a wink to Christine on the site we started chatting to each other, a few emails later and we quickly found that we had so much in common
"
Peter and Christine