Chat, date, flirt and message Glasgow singles on your mobile
Situated on the river Clyde, Glasgow is the largest city in Scotland and there are 20 museums and art galleries, which together form the largest civic arts collection in Europe.
There's also The Lighthouse - Scotland's Centre for Design and Architecture which presents itself as an exhibition space and events venue so keep your eyes peeled for things you may want to see if you're planning a date here.
Glasgow City Chambers is said to have more marble than The Vatican and has been used as a set in many movies - a great fact to impress your date with!
Loch Lomond and the Trossachs National Park is a great place to take a romantic walk and see some excellent views. You could even take a picnic and make a day of it!
Glasgow is also known for its vibrant nightlife with a diverse selection of bars and restaurants catering to whatever you may fancy.
As the Tikka Masala was invented in Glasgow, if you and your date enjoy curry, head to Shish Mahal in Kelvinbridge for the perfect first date!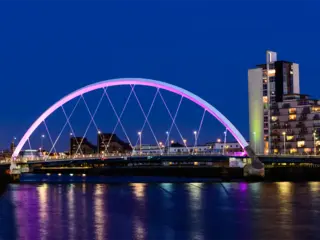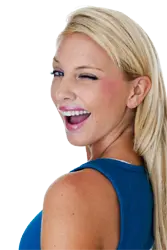 "
Martyn said the moment he saw me he knew I was the girl for him
"
Julie and Martyn
"
No matter what response you get, make sure you reply because i found the love of my life with just a wink!
"
Carl and Catherine
"
I messaged Jennie and asked if she would like to chat, surprisingly she said yes! I didn't think I stood a chance after looking at her pics.
"
Jason and Jennie
"
With an honest and detailed profile and an open mind your whole life can change in a click on the mouse, as mine has done
"
Kevin and Sam
"
After a wink to Christine on the site we started chatting to each other, a few emails later and we quickly found that we had so much in common
"
Peter and Christine