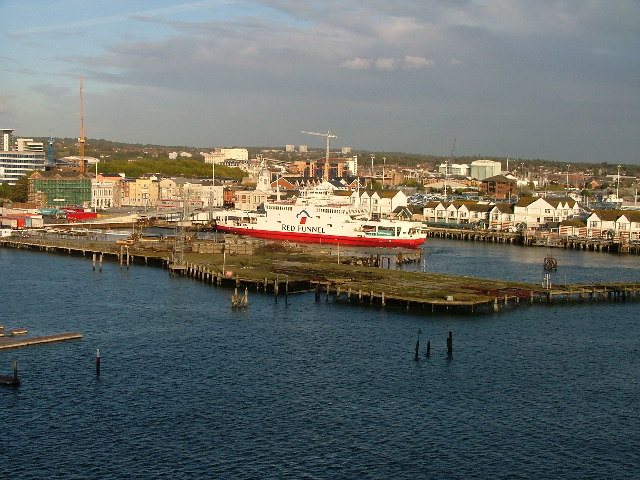 If you are looking for love, then Southampton is as good a place as any. The city is modern and vibrant, with a wealth of venues for really great dates. Located on the south coast of the country, Southampton may not have all the romance and elegance of Paris but it does have a great range of things to do to make sure that your next date is truly unforgettable. If you've run out of dating ideas in Southampton, take a look at this guide for some inspiration.
1. Take a trip to the seaside. Southampton is really close to the sea so why not take your date on a tour of the beach! All you need is a yummy picnic and a bit of sunshine and you're away. If you time it right you might even get to see the impressive annual boat show, just make sure your date likes this kind of thing!
2. If you're looking for entertainment then take a trip to Leisure World for all your entertainment needs under one roof. Located on Quay Road, this venue is known as the city's entertainment capital and houses a bar, nightclub, bowling alley and large cinema. Here you won't be stuck for things to do and you are sure to have fun together!
3. If theatre culture is your thing then head to the buzzing Mayflower Theatre on Commercial Road. Or you could try the Gantry Arts Centre if art is more your thing. If you're both fans of culture then you are sure to have plenty to bond over at either of these venues.
4. For history fans, Southampton is the perfect location. There are plenty of must-see landmarks and museums to explore so you won't be at a loss for interesting things to do and see. The Tudor House Museum is a good one for history buff and so is The Medieval Merchants House; just beware as this is thought to be the most haunted building in all of Southampton!
5. For all of those sea lovers, Southampton has some great maritime offerings on hand. If you don't time it right to catch the famed Southampton Boat Show then just a romantic walk down the marina is enough to make any date memorable.
6. To sample some of the culinary delights straight from the sea, then there are some great seaside restaurants to try. There's Ross Burden's Waterfront Restaurant which has a great range of delicious seafood delights on offer, but for the more budget-conscious there are plenty of kiosks such as the Seafood Terrace and the famous Guinness Bar.
7. After the sun's gone down, the nightlife in Southampton really does come to life. The city boasts traditional pubs, funky pubs and great music venues so there is something for anyone. For some great haunts check out The Angel of the South, Bent Brief and the Crown are some of the best drinking spots in the city. Going to a bar is a really great way to extend a date late into the night!
8. For all you foodies, there are some great places to eat in Southampton. Bella Pasta is a great place to go if you both love Italian food or The Oxford Brasserie for some excellent French cuisine. If you go here then be sure to sample the fish as this is the restaurant's speciality. La Esquina is great for Spanish food and if you are some intimacy and romance then head to The Beacon.
Hopefully these tips have given you some great ideas for your next date. If you are still looking for that special person then why not try dating in Southampton on You've Pulled- the online dating and chat site for UK singles. Join up free today!