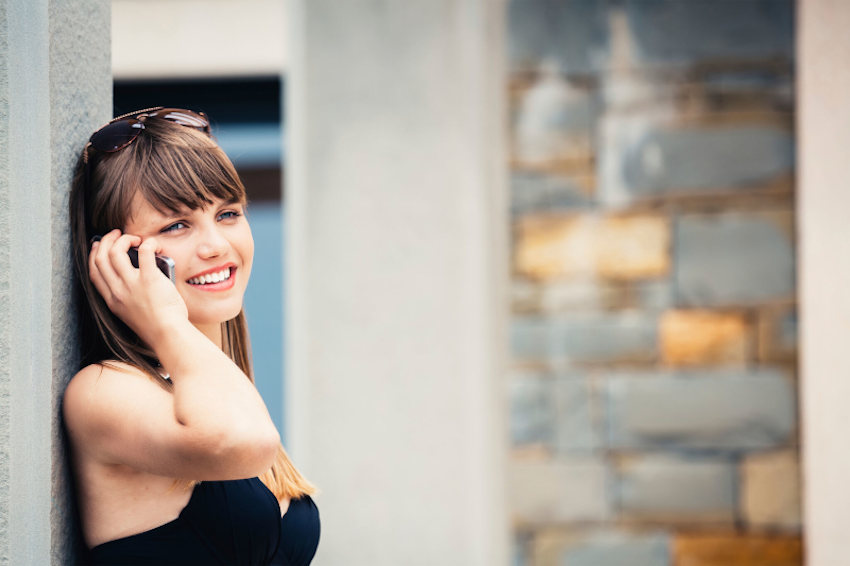 It's 2021 and there are hundreds of different dating apps and sites and ways to chat to other singles, so why should you try a phone chat line?
Chatting on the phone can be a fantastic way to get to know someone.
You can tell a lot about a person through their voice, so by starting your relationship journey on the phone, you're more likely to be able to tell if you're compatible, than if you can see a couple of photos and a short paragraph on a screen.
It's a lot easier to build a connection when you can have a proper phone chat conversation, than just sending loads of written messages as you can get to know the person much better by letting conversation flow.
Our phone chat line is also a great way of seeing someone's personality and sense of humour.
This is a really important aspect of getting to know someone, whether it's a friendship or romantic relationship, as you need to be compatible enough to get along easily. By using our great phone chat line, you can tell this pretty quickly, so you won't be wasting your time messaging someone for weeks, only to learn you aren't compatible at all.
You've Pulled's long established phone chat line is one of the best around. With hundreds of singles chatting every day, join in the fun on your phone now – you've got nothing to lose!