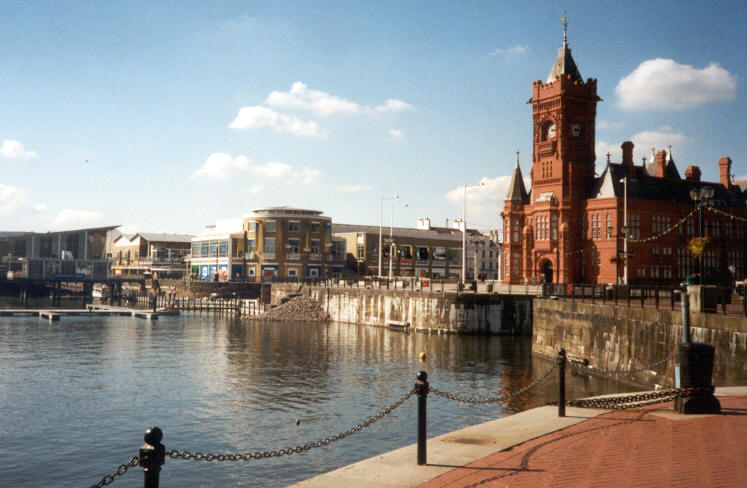 Cardiff is an exciting, vibrant city that over recent years has undergone dramatic change, helping to transform it into a more cosmopolitan location. As a result, it is the ideal city for those who wish to hang out in the many locations within the heart of the city, or relax by the bay for a serene and relaxing experience. Furthermore, the wide range of locations and activities available in Cardiff make it the ideal place for a successful date. So, if you want to make your date a little more exciting than a quick drink down your local, then Cardiff could help you find the romance you've been searching for.
During the hot summer months, Cardiff Bay is the ideal place for a great date. Whether you enjoy people watching or getting stuck into some adrenaline pumping action, the Bay has lots to offer couples. For a relaxing and romantic day or night date, how about a stroll across the beach, stopping off for a delicious ice cream or drink along the promenade. For dates in the warmer months of the year, the Bay is home to some great water sport activities including inflatable boats which although are not for the faint hearted, are a great way in which to enjoy some laughs with your date.
Although Cardiff is home to a myriad of great restaurants and eateries, don't overlook the advantage of combining great food with relaxing activities beforehand. How about a stroll through Cardiff Bay or even a bicycle ride which is guaranteed to work up an appetite! This is a great idea for Sunday dates- especially on a great spring or summer day. If you are somewhat of a nature lover, this could also be a great opportunity to show your date some sights of Cardiff they may be unfamiliar with. Once you've worked up an appetite, or even a sweat, refuel at one of the many restaurants throughout Cardiff. For a delicious, simple meal there are franchises such as Pizza Express and Bella Italia or for a more hearty and traditional meal, why not try one of the many great pubs that offer traditional pub meals? For evening dates, the city has a number of modern bar/eateries that will provide you with great food and drinks-potentially the perfect ending to a great day.
For some grown-up, cheeky fun, Cardiff is home to a number of comedy clubs, including the Glee Club located at Mermaid Quay. If you don't embarrass easily and desire a somewhat musical date night, why not check out some of the many karaoke bars, including the regular karaoke night held at TigerTiger at the Friary. For something a little more relaxed, visit the Red Dragon Centre which is home to a myriad of entertainment from live shows, crafts, bowling, a cinema, casino and a number of different eateries. However, it is important to not overlook the entertainment that the city itself can bring. Cardiff is home to some of the most beautiful architecture and scenery in the UK, including Cardiff castle which is situated near to the city centre. For those who are interested in history, why not visit the castle and museum before a spot of lunch in the heart of the city?
No matter your age, likes or dislikes, you are guaranteed to find a great date location in Cardiff. With a wide range of bars, clubs, eateries and entertainment to choose from, you may not struggle to find the ideal thing to do on your date in Cardiff, but in actual fact, may struggle to pick just one thing!