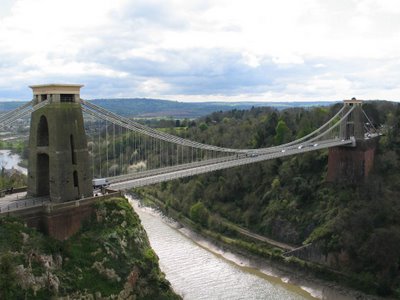 As a dating location, Bristol is filled with a number of great places that will allow you to get to know your date, indulge in a little conversation and hopefully, sweep them off their feet. Whether it is your first date or one of many, you will find a myriad of options available that will help your date be a success which in turn, can help to establish a blossoming relationship.
You cannot go wrong with a bit of conversation and a nice tipple (unless of course, your date is tee total!). Browns located on Queen's Road, features al fresco dining with a selection of over 30 different wines for the ladies and a number of specialty beers for the men. The great mix of fine dining and great atmosphere makes Browns a great location for a first date. Failing that, it is also known as a good location to meet new people so is worth a visit even if you are currently dateless. If you are eager to make a great impression or it is somewhat of a special date, try Byzantium, located on Portwall Lane. The Casbah restaurant here is home to a number of delicious, culinary delights, whereas the modern designed bar offers a great place to relax with a drink and enjoy a spot of conversation. One point to be aware of, this restaurant/bar has a certain dress code, so be sure to dress to impress.
For a sophisticated date, why not venture to the theatre? The Bristol Hippodrome is home to some of the best shows in the UK, so whether you are a fan of musicals, plays or even a spot of comedy, you are guaranteed to find a show that caters for you courtesy of the Hippodrome. The theatre also houses a few bars and is in close proximity to some great restaurants so you can really make a night of it. For a similar, but less sophisticated evening, Bristol is home to a number of great entertainment bars such as the Metropolis comedy club on Cheltenham Road that offers karaoke, cabaret and comedy shows, and the Living Room on Explore Lane, which is a modern, chic restaurant and bar that features live music and some of the best dishes in Bristol.
If you're both music fans, Bristol is filled with places offering live music throughout the week. The Old Duke on King Street is renowned for its live traditional New Orleans inspired Jazz music but has recently started offering a range of blues and modern jazz music in addition. For concert lovers, The Fleece is Bristol's largest independent music venue, hosting a wide range of live music and club nights. For metal lovers, there is The Gryphon, which is Bristol's newest real ale and heavy metal pub. Located near Colston Hall, this is the ideal location for couples who love good ale and the chance to mosh out. Being relatively new, it is also a great place in which to meet new people who share similar interests to you. For double or group dates, why not head to Bristol's newest club, 139 North Street, which has won two prestigious 'Venue of the Year' awards. Managed by club mogul Andy McCarthy, the club is not only home to some of the best songs of the moment, making for a great atmosphere, but there is also a great selection of food on offer too.
With a wide range of choices on offer, it will be almost impossible to not plan a great date in Bristol. Whether it is your first date or one of many, you will find a number of places in which to spend some time conversing, exploring, dining and maybe even romancing…