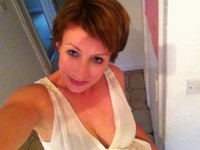 48 year old Female from Sussex seeking a Male
Name: SaucyDebbie
Age: 48
This member is a: Female
Looking for a: Male
Between: 32 and 50
In: East Sussex
My Profile:
Hi lads. I've been told I'm good looking. Pop by for a chat! 🙂
Text Pulled to 85100
Messages to 85100 charged at standard network rate
Or
Join for free now on your mobile or login by clicking below

Start chatting straightaway with hot singles near you. If you see someone you fancy then why not send them a message or even better a picture.
You've Pulled is one of the hottest mobile dating sites around. If you love to go on a date then start chatting now. We'll send you a free text when you get a new message so you can keep in contact 24/7.
It's the perfect place to flirt, chat and date on your mobile.