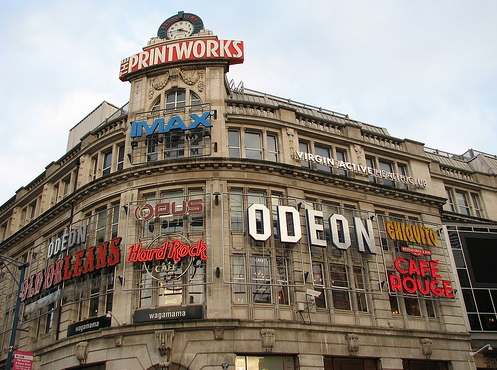 Manchester is a vibrant, cosmopolitan city with plenty of exciting things to do, especially if you are single. In the past, Manchester has been known as an industrial centre, but nowadays it is a modern, exciting city with lots going on. If you are dating in Manchester but stuck for things to do to really impress that certain someone then why not use this guide to really get your creative juices flowing! Dating need never be boring again!
1. If you and your date are self-confessed culture vultures, then the perfect location is one of Manchester's many museums or art galleries. A cultured date is a great way of getting like-minded people talking about the things that their really interested in. You can make a connection over a shared love of culture in the same way that you can when you go to see a film, but unlike the cinema you can actually have a conversation while your there! If you want to head to the culture centre of Manchester then make your way to The Lowry on Salford Quays where you will find plenty of local and international art and theatre to enjoy. Or if you want something a bit different, try the Museum of Transport or the Hat Works- a Museum actually dedicated to hats!
2. Perhaps you and your date have bonded over a love of music, if so Manchester is the perfect way to experience your similar musical tastes. The music scene in the city ranges from classic 60s pop to 90s Brit pop so you are sure to find something to suit you. The music scene in Manchester has been thriving for as long as anyone can remember and there are some great venues to explore. If contemporary music is your bag, then make your way to the Manchester Academy to see one of the many indie bands that play there on a regular basis. You could also try out the Night & Day Café based in the Northern Quarter to spot some up and coming talent before everyone else!
3. If you and your date are the outdoorsy types then why not take advantage of some of the beautiful greenery that Manchester has to offer. If the sun is shining, why not pack a picnic and whisk your date off to Heaton Park. This looks impressive and is the perfect opportunity for you and your date to spend some quality time together. You can even go horse riding is you and your date are the adventurous types- just make sure they like horses beforehand to avoid disaster! You can also give Piccadilly Gardens in the city centre a go.