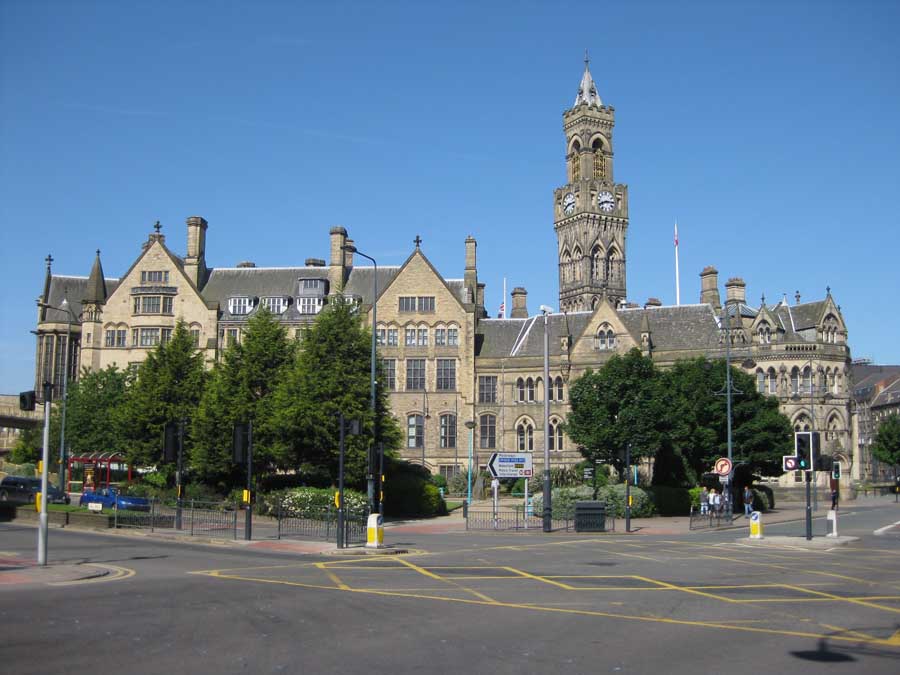 Although originally famed for manufacturing textiles within the 19th century, Bradford has quickly evolved into a buzzing, vibrant city that fantastically combines the old with the new. By utilising landmark buildings such as the Salts Mill, the city has been brought back to life, now recognised as a home of art, culture, history and technology.
As Yorkshire's hidden gem, there are a vast amount of places to visit if you're dating in the Bradford area. Whether you are fan of nature, breathtaking scenery or you prefer the nightlife Bradford has to offer; you will find a wide range of places that will help your date be successful or alternatively, help you find a potential new partner.
When looking for potential partners, many will often venture out to the many buzzing bars and clubs that Bradford has to offer. However, many of these establishments also make for a great date locations. Bradford is home to a number of great pubs, offering a wide range of guest ales and fine wines. The Symposium Ale and Wine Bar in Idle offers a warm and inviting atmosphere, both inside by the bar and in the rear 'snug' area of the premises. During the warmer months of the year, this also provides a great place in which to wine and dine in the outdoors. For a slightly livelier atmosphere, venture to the city's most buzzing bar, R Bar, located at the Great Victoria Hotel. This bar is a great place to relax, enjoy a light meal and enjoy a drink.
Bradford is renowned for being packed full of culture, providing a myriad of interesting and artistic revenues for date ideas. Bradford has recently become the world's first UNESCO City of Film, thanks to its rich heritage within the film industry. As a result, the city is filled with some great film related landmarks, including the National Media Museum which allows attendees to journey through time via photographs and video bites of some of the greatest TV programmes, plays and films on record. For avid film goers, there are also three film festivals help in Bradford throughout the year which could make for an impressive date, held between March and November. The city is also home to a number of galleries, museums and theatres which are ideal for cultured dates or those who want to try something a little different. However, always check the interests of your date in order to avoid disaster!
Being in close proximity to the countryside, Bradford has lots to offer in terms of breathtaking natural scenery, so why not enjoy a simple, relaxing date, such as a walk throughout the city or even up to the infamous Ilkley Moor? With a myriad of quaint pubs and cafes throughout Bradford, the world really is your oyster as you both stroll at your own leisure; stopping when the mood takes you, allowing the conversation to flow freely. While you stroll through the city, you may also come across the many markets held; offering a range of local produce-maybe a little memento of the day can be purchased here. However, if that is all a little too civilised for you, why not let the adrenaline pump at Bradford Kart Racing? Compete with one another for the ultimate prize- glory, or maybe even a cheeky kiss for the winner!
Bradford offers a wide range of fantastic date ideas for all couples of all ages, so no matter what stage in your relationship you may be; you will be guaranteed to find something that will help make it a truly great day. So, what are you waiting for? Get planning to help make your dating experience in Bradford a success!