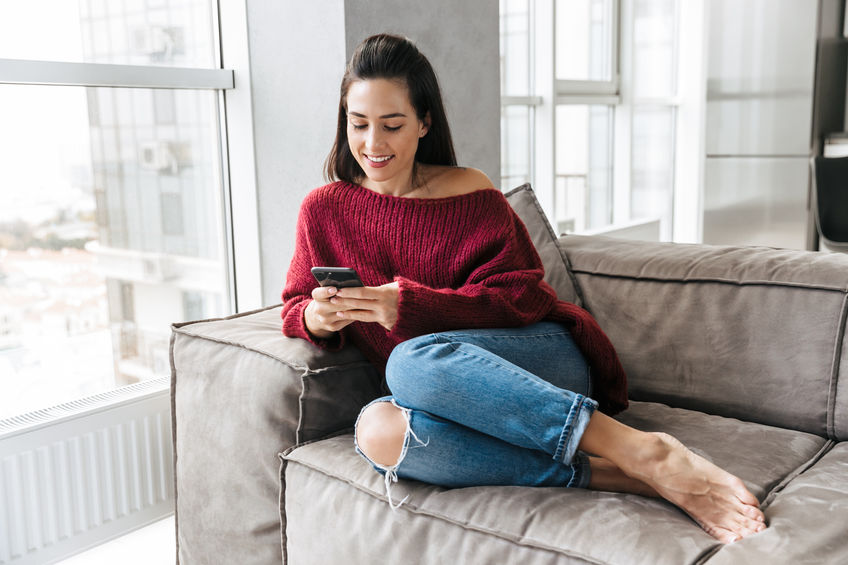 Dating hasn't been the most important thing on people's minds the last few months, but there's no need to stop dating entirely!
It's still possible to have dates, they're just going to be a little different to normal due to social distancing.
We've listed a few date ideas for you to try, below.
Video call date
Whether it's your first date or your twenty first, video chat is a great way to have a proper conversation. You'll be able to see each other, either for the first time or just because you haven't seen each other in a while. Some apps also have built in games you can play to add a bit of extra fun.
Watch a movie together
Find a movie or a TV series that you both want to see and watch it together. You'll have someone to discuss it with during or after which is always fun to do as you unpick it and see different things. You can get some snacks and snuggle up on the sofa to make it like a "date night".
Take a walk together
As restrictions are being gradually lifted, we can meet friends outside. So, whilst keeping a 2m distance, you could go for a walk in your local park or along the seafront if you're on the coast. It'll give you a chance to meet up if you never have, or see each other if it's been a long time.
Cook together
Plan what you're both going to have for dinner and cook it 'together'. You can give each other tips or one could teach the other their recipe. You could video chat at the same time to see what each other is doing. You could even eat it together and make it romantic!
Have a 'naughty' phone call!
We are all missing the intimacy that social distancing is forcing upon us, but there is a way you can keep a little bit alive – phone sex! Whether you've done it loads of times or never tried it before, now is a great time to do it. Just make sure you're both in the mood!
If you're currently single and want to give these things a try, there are loads of single guys and girls from all over the UK chatting on You've Pulled so join today!