Looking for your perfect match? These just go to show that it can work for you too! Good Luck!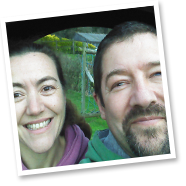 I contacted Dawn first after she said she'd 'maybe' like to meet me via the Encounters section. Our first proper date was the cinema. Dawn was sweet and had a lovely smile and sense of fun. We have since been bowling, out for coffee, dinner, pubs, a weekend in Tring and a holiday in Devon! In the future we hope to move in together, sharing our lives together with our children, marriage and getting 2 dogs for our seaside home! Keep persevering, I did, and now 6 months later I'm in a very happy relationship with someone who I love and who loves me for being me. Don't rush everything on a first date, keep it fun and friendly!
Paul and Dawn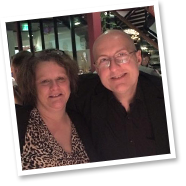 We knew straight away that we had a lot in common and we shared the same sense of humour. The more we messaged each other the more we knew we wanted to meet up, so I asked Karen if we could meet up for a drink at a local pub. We clicked straight away, and the rest as they say is history! We are both very happy together and are moving in together in a couple of weeks! I joined the site because Karen messaged me and I wanted to message her back, but I'm so glad I did! We are both very happy together, very much in love and I would recommend this site to anyone!
Brian & Karen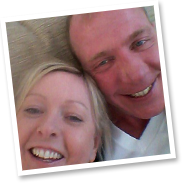 I first contacted Graham by winking at him. Our first date was a meal in a nice restaurant where we spent the whole night laughing. We did have a wee kiss but Graham was holding back, such a gentleman! In the future we have already organised a holiday, T in the park, we are going to a wedding and generally doing things as a couple. We never thought we would fall in love so quickly! The site definitely worked and we hope to inspire the other singletons out there. We are so happy together and can't thank you enough for bringing us together. We see wedding bells!
Sam and Graham
So sign up to You've Pulled today and find your perfect match!