This is Trudi, You've Pulled's member of the month for December! Trudie is a fun, kind, sensitive individual who is looking for a man who is kind, caring and look after her by showering her with wine. Trudi has 2 kids that she loves very much whilst also working around kids all day long as a teaching assistant at a primary school.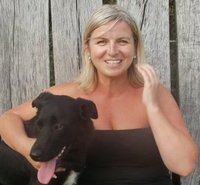 Trudi says she wants to find someone to share her life with. Someone she can go out with and have a good old knees up whilst also being able to have a comfy snuggle with over the cold Christmas period.
So either sign up to You've Pulled or log in to your account and say 'Alright There'… Our member of the month is waiting to hear from you!