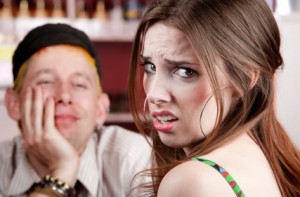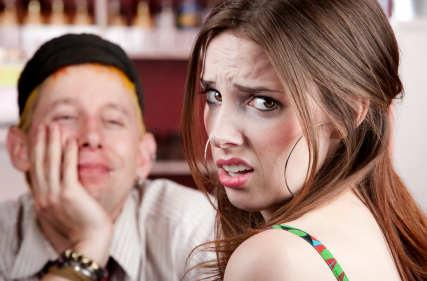 Last month we gave you some helpful 'first date conversation tips' so you'd never be stuck for something to say on a first date. However, what happens when nerves get the better of you and you let your tongue runs away with itself, perhaps having too much to say? You end up revealing too much and scaring your date off before you've even reached the main course that's what! So to help make sure you keep the conversation on track here's what not to say on a first date.
Bad mouthing your ex – This really is a no brainer but on a first date you really shouldn't be talking about your ex. Not only is it a huge turn off but it could also suggest that you're not quite over your previous relationship!
Financial problems- This is way too much information for a first date not to mention a major turn off. Discussing your credit card problems or your low salary is not appropriate first date chit chat. And whatever you do don't order the most expensive thing on the menu and expect your date to pay!
You want kids and marriage ASAP – Start talking about marriage and kids on a first date and you're only going to send off one signal – desperate! Harsh but true. Marriage and kids is something that most people see in their future but don't get ahead of yourself and save that conversation for when things are a little more serious.
"I love you" – This one speaks for itself! Sure someone people fall in love quickly, but on a first date? If you don't want to scare your date off completely save these three little words for a lot further down the line.
Insecurities –Sure, we all have insecurities, we're only human after all. However, talking about them will only make you feel worse about yourself not to mention bring the mood of the date down. As bad as it sounds your date isn't there to be your agony aunt. They're there to find out what's great about you!
"Can I take your picture?" – Unless you want to send your date running in the opposite direction do not say this! You might want to show your date off to your friends but this will just come across a little, well, stalker'ish. Plus, you can always see their photo on You've Pulled.